The Wacker Neuson BH23 Breaker
Release time:2021-04-14 click: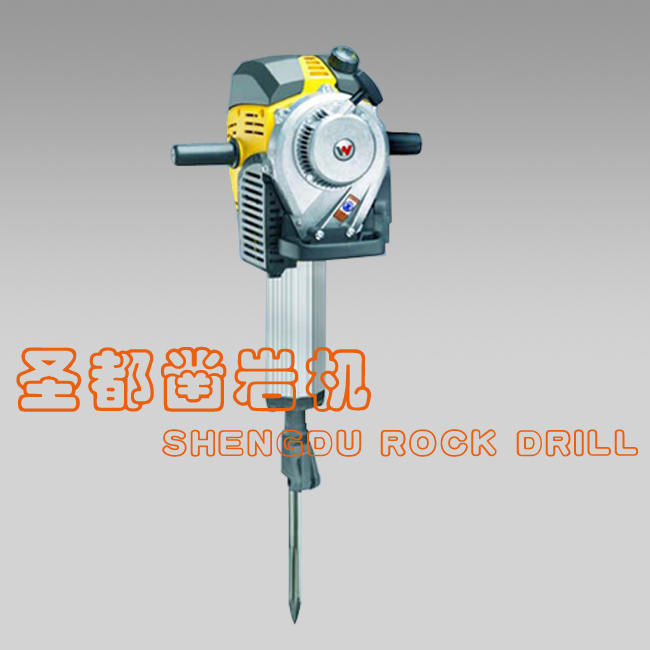 latest models
(Germany Breaker WACKER NEUSON)
Business QQ: 296339062

BH 55 gasoline hammers, tool holder Ø 27x80 mm / 1.1x3.1 in:
Low fuel consumption, low emissions WM 80 engine uses future-oriented design. This engine is the Wacker Neuson self-developed products, lightweight, low pollution and easy to use features.
Low fuel consumption, fuel tank capacity, long continuous operation can be at the job site with a small grease gun grease filling to the central injection nozzle, the impact of the system for simple maintenance, tool holder can be equipped with different tools, not need to rely on compressed air and compressors, anytime, anywhere using auxiliary handle makes the machine easier to use.
BH 55
Better ergonomic design, longer life.
>> Generation gasoline hammers crushing in the continuation of its good performance, based on further improving the ease of use. Improved engine cooling system reduces the engine temperature, so that the operator feels more comfortable. In addition, a new generation of hammers easier to start, and longer life. Its simple and easy installation of the structure to make maintenance easier.
The most advanced level
The machines use approved safety rules and the highest level of technology manufacturing. However, improper use
The machine does not exclude the cause of death and loss of limbs, operator, or other materials on the machine or cause damage.
Appropriate use of
The machine can only be used for the following purposes:
Breaking off concrete, asphalt, and contains a lot of pebbles of the land.
Breaking off concrete, masonry and other building materials, raw frozen ground.
Scarifying roads and cement, asphalt, tar, asphalt, wood and masonry paving.
Digging clay, loam, peat and salt.
Smashed compaction of the soil.
For the installation of pillars, probes and grounding rods tamping ground.
Tamping sleepers in track construction (only EH 22).
The machine can only use the machine-specific tools to work on a specific material.
The machine can not be used for the following purposes:
Work in hazardous materials, such as asbestos.